Born in Boston Massachusetts on May 5, 1950
Mainly a man's clothes designer. Abboud fused European aesthetics with American practicality. Beautifully crafted clothes combining classic fabrics and textures,  that would elevate classism while keeping styles modern and fresh. 
Abboud, of Lebanese descent, came to fashion with a very strong background on merchandising and sales. He spent 12 years buying at the Louis of Boston, where he went to work during 1968. He studied at the University of Massachusetts and also at the Sorbonne in Paris, where he fell in love with the European style. 
In 1981 Abboud left to Ralph Lauren to join their design team, he later became associate director of menswear. In 1986, he formed his own company JA Apparel
Abboud worked in 1991 with fashion director Peter Speliopoulos. Abboud was the first designer to win the CFDA award as Best Menswear Designer two years in a row. 
Abboud sold his trademarks and name to JA Apparel for $65 million in 2000.The company was acquired by private-equity firm J.W. Childs Associates for $73 million in 2004, and Abboud left JA Apparel in 2005.
Abboud launched a new line called Jaz in 2007.He also created the Black Brown 1826 line for the Lord & Taylor department store in 2008. The year 2008 also marked the opening of Abboud's first stores in China.
In December 2012, he became Chief Creative Director of Men's Wearhouse. While employing Abboud as its creative director, Men's Wearhouse Inc. (now Tailored Brands Inc.) reacquired the Abboud and JOE buy Joseph Abboud trademark in 2013.
After getting back the legal right to his brand in 2013, Abboud set up e-commerce, opened a Madison Avenue flagship store.
In March 2020, WHP Global acquired the trademarks to the Joseph Abboud brand from Tailored Brands. 
Vintage Abboud pieces range from shirts, ties, jackets, sweaters, lounge wear, robes, men's scarves, and even household items. Because the designer is still active and the brand is still sold in stores, vintage pieces are not as coveted, but for sure collecting unique pieces from the early Abboud times. Here is a list of labels to look for :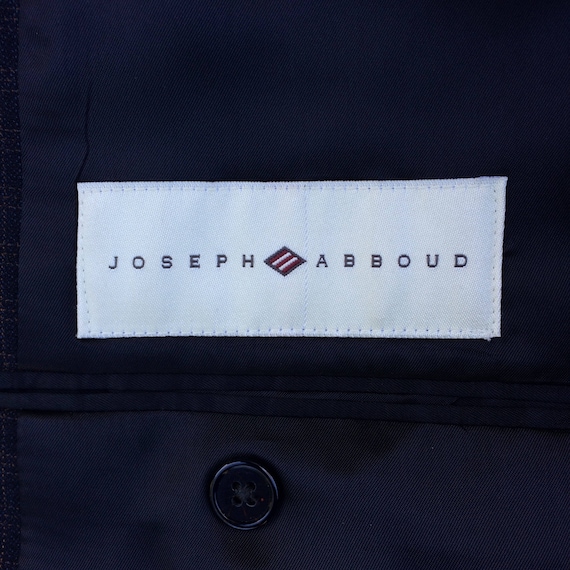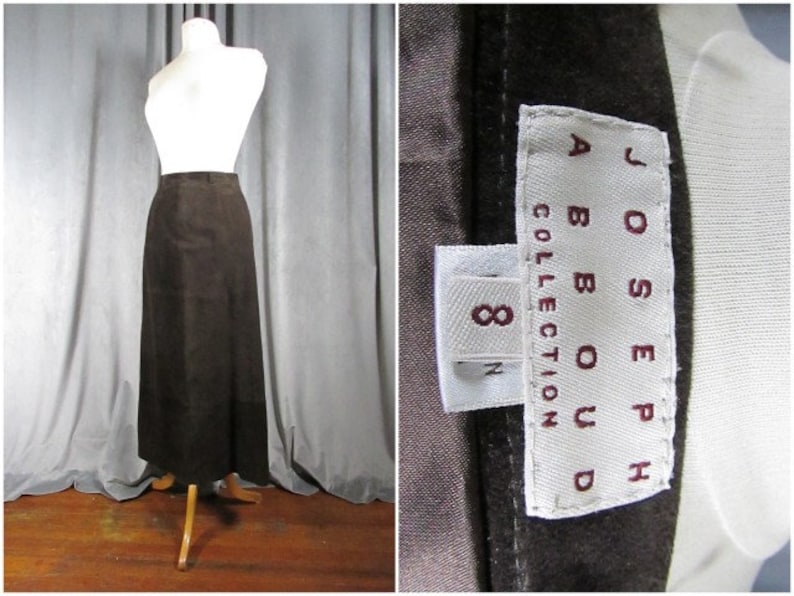 All images used on this blog post belong to their rightful creators. 
To expand your knowledge about this designer and others please refer to Famous Fashion Designers